Multimeters that can measure voltage, current and resistance are commonly available and most are not very expensive.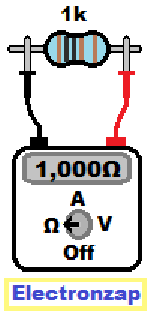 Resistance: As long as a component is not being powered, and there's not other electrical paths parallel to it, you can measure it's resistance by touching the 2 multimeter probes to both conductive ends of the component. Keep in mind that many components aren't primarily resistive in nature.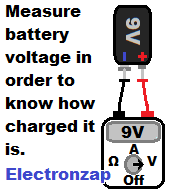 Voltage: Any 2 points of a circuit or power source directly, can be measured for the potential difference (voltage) across those 2 points. The black probe is to be plugged into the ground port. The red probe is to be plugged into the proper voltage (V) measurement port. The voltage on the display shows how much more positive the red probe is than the black (ground) probe unless there is a negative symbol next to the number. A negative symbol means that the red probe is measuring a voltage lower than the black (ground) probe.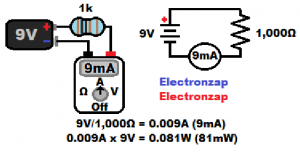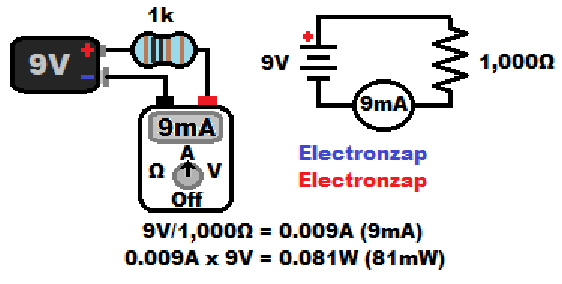 Current: Series components (including meters) pass the same amount of current. Therefore you can open up the circuit, and connect the 2 ends of that opening with the meter set to be able to measure more current than will be measured. Measuring too much current might blow a fuse in the meter and maybe cause other damage.
 To support this site, check out the following links:
Information on this site is not guaranteed to be accurate. Always consult the manufacturer info/datasheet of parts you use. Research the proper safety precautions for everything you do.
Electronzap is a participant in the Amazon Services LLC Associates Program, an affiliate advertising program designed to provide a means for sites to earn advertising fees by advertising and linking to amazon.com.